User:Wpoehner
From NVCWiki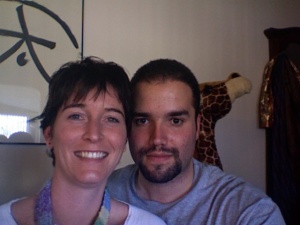 I currently reside in Orange County, CA. Were i'm close to my brother and the rest of my family. I enjoy day dreaming, deep connections and yoga(preferably Bikram Yoga) I also enjoy studying Selwa Said's work of, Effective communication & Relationship Building Skills. I have been given the blessing to share her work and have in braced it whole heartedly.
For a living i serve on both the CNVC IT Committee & CNVC Leadership Team were I share my passion for technology. I also enjoy facilitating and participating in Nonviolent Communication workshops & practice groups. I wish to share the information and experience that led to my liberation from dualistic thinking (or practice of).I thank you Fr. Richard Rohr and Dr.Marshall Rosenberg for opening those doors.

Q&A
JW: Hey William - care to say anything about yourself? What part of the world do you live in? What interests and involvement do you have in relation to NVC and the NVC community?  :)
Ok, I grew up in the streets of Los Angeles, bangin the hood, hustling, using... you know just all round thug life. Well, I guess I'm still doing the same stuff i was before, but with an NVC approach... you know, meeting needs!
JW: Any significant other in your life?
oh, yes of course my Daantje... ik hou van jou
Links
It Related Articles, Santa Barbara Regional NVC Team, CNVC Leadership Team,Global Coordinating Council